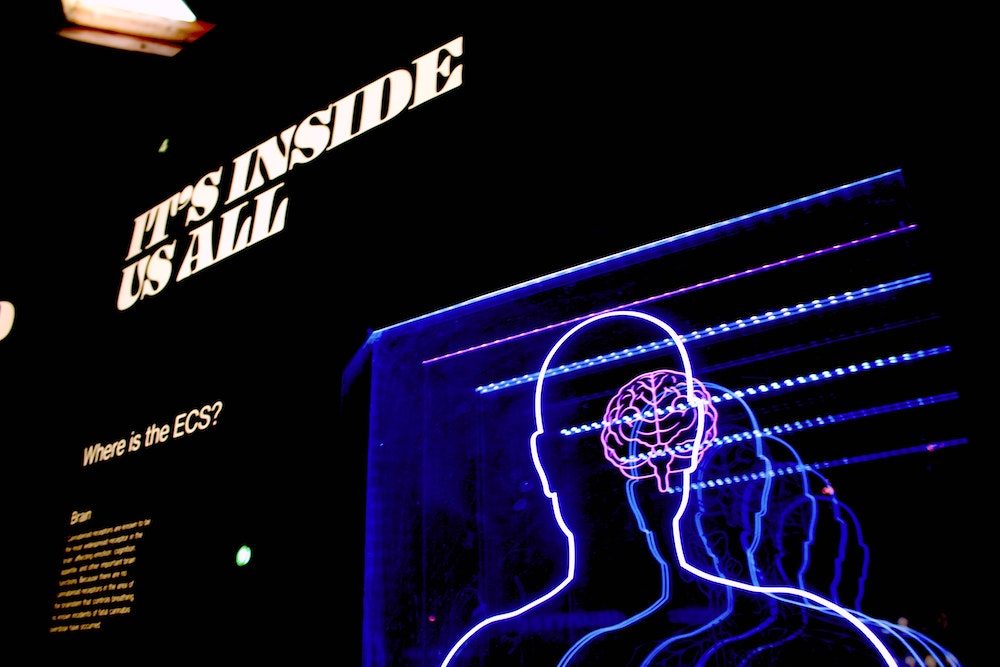 Psychology is a fascinating field that studies human behavior and mental processes. Writing a research paper in psychology is an excellent way for students to explore a specific topic of interest, develop critical thinking skills, and contribute to the field's body of knowledge. This article will provide a complete guide to crafting such a paper for college students, including a few steps to follow, helpful tips, and strategies for success. Whether a beginner or an experienced writer, this article will help you write a high-quality research paper that meets your instructor's requirements and contributes to psychology.
This article will cover various topics, including choosing a subject, conducting a literature review, developing a research question, selecting research methods, collecting and analyzing data, interpreting findings, and presenting results. We'll also provide helpful tips on writing a practical introduction and conclusion, formatting, editing, and proofreading your paper. Additionally, we'll discuss common mistakes to avoid when writing a high-quality psychology research paper, such as plagiarism and poor citation practices.
The complete guide to writing a psychology research paper in college
If you're a psychology student, chances are you'll have to write a research paper at some point in your academic career. Writing a psychology research paper can seem unnerving, but with the proper guidance and preparation, you can produce a quality paper that will impress your instructor. This guide will walk you through 9 steps to writing a successful psychology research paper.
9 Steps to writing a psychology research paper for students
I. Choose a topic
The first step in writing a psychology research paper is to choose a topic. It should be engaging, relevant to psychology, and researchable. You can start by brainstorming ideas or reviewing literature in the field. Once you've got a list of potential topics, narrow them down to one that you find the most interesting and that meets the assignment's requirements. Choosing a theme, you're passionate about is essential because you'll spend a lot of time researching and writing about it.
II. Review the literature
Once you have selected a topic, you need to review the existing literature on the subject. The latter involves reading and analyzing the work of other researchers and scholars who have studied the topic. It would be best to use reputable academic databases such as PsycINFO, PubMed, or Google Scholar to find relevant articles, books, and other sources. When reviewing the literature, look for gaps in the research or areas that require further investigation. This approach will help you develop a research question or hypothesis you'll investigate in your own study. Make sure to use reliable sources such as academic journals and books. The literature review is an essential part of the research process as it helps you to understand the current state of knowledge in the field and identify areas for future research.
III. Develop a research question
After conducting a literature review, the subsequent phase is to develop a research question that you'll investigate in your research paper. It should be clear, focused, and answerable throughout your study. Your research question should also be relevant to your topic, interesting to you, and contribute to the broader field of psychology. You can start by reviewing the literature you collected and identifying gaps in the research. Contemplate how you can contribute to filling those gaps by exploring a specific aspect of the topic. Once you've developed your research question, ensure that it is precise, not too broad, and not too narrow and can be answered through your research methods.
IV. Plan your research methods
The research methods you choose will depend on your question, the nature of your topic, and the availability of resources. Some standard research methods in psychology include experiments, surveys, case studies, and observational studies. You should select the research method that best suits your exploration question, provides the most reliable data, and is feasible to conduct. If you're experimenting, ensure that you use appropriate controls, independent and dependent variables, and sampling methods. If you're running a survey or interview, make sure that you develop valid and reliable questions and use appropriate sampling methods. It's also essential to factor in ethical considerations when selecting research methods and ensure that your approaches are consistent with moral principles and guidelines.
V. Collect and analyze data
Once you've selected your research methods, collecting and analyzing data is next. Data collection involves gathering information through various techniques, such as surveys, experiments, or interviews. You should ensure that your tactics are reliable and valid and use appropriate sampling methods to minimize bias. After collecting your data, analyze it using suitable statistical or qualitative procedures. Data analysis allows you to identify patterns, relationships, or trends that help answer your research question. You should ensure that your data analysis is accurate, comprehensive, and interpretable and that you report your results clearly and concisely.
VI. Interpret findings
Interpreting your findings is a crucial step in the research process that allows you to draw conclusions from your data and answer your research question. Thus, examine your data and identify significant patterns, relationships, or trends. It's crucial to be objective when interpreting your findings and avoid overgeneralizing or exaggerating your results. If your findings support your research question, discuss how they contribute to psychology and recommend future research directions. Contrariwise, if they don't reinforce your research question, deliberate possible explanations, limitations, and implications for future research. It's essential to present your findings clearly and systematically.
VII. Write the paper
Now that you've collected, analyzed, and interpreted your data, it's time to write your research paper. Begin by organizing your essay into logical sections, such as an introduction, literature review, methods, results, discussion, and conclusion. Ensure that your paper follows a rational and coherent structure that allows the reader to keep up with your argument and understand your findings.
In the introduction, provide a brief overview of your research question. It should also include the significance of the research and a clear statement of your hypothesis. In the literature review, summarize and synthesize the research you reviewed and highlight existing gaps. In the methods section, provide a detailed description of your research approaches, including the research design, participants, measures, and procedures. Your results section should present relevant findings using appropriate tables, graphs, or statistics to support your claims. Ensure that you're only presenting data pertinent to your research question. Then, interpret your findings, discuss their implications, and suggest future research directions in the discussion section. Finally, in conclusion, summarize your main findings, emphasize the significance of your research, and make final recommendations.
VIII. Cite sources and format the paper
When writing your research paper, it's essential to cite your sources accurately and format your paper correctly. APA style is the most commonly used citation style in psychology, and you should follow its guidelines when citing sources and formatting your paper. The same principle should be applied to other formatting styles, such as MLA, AMA, Harvard, Chicago, and Turabian. In addition, provide a reference list at the end of your paper, organized alphabetically and formatted accordingly. You should also ensure that your essay is formatted correctly, for example, with 1-inch margins, double-spaced text, a clear and legible font, and page numbers, or according to your course or instructor's specific guidelines.
IX. Revise and edit the paper
Revise and edit your paper thoroughly after completing your first draft. Start by reading your essay carefully, checking for spelling and grammar errors, clarity, and coherence. Ensure the report follows a logical and understandable structure and that your arguments are well-supported and evidence-based. Check that your introduction and conclusion are strong and provide a clear overview of your research question, findings, and implications. Ensure all sources are cited accurately, and your paper is formatted correctly. Finally, seek feedback from peers or professors, and consider their suggestions for improvement. Editing and revising your essay may take several rounds, so ensure you allocate enough time to complete this step.
If you're still finding it relatively challenging to start your psychology research paper even after practicing the steps highlighted, don't worry! Consider "Write My Research Paper" services for professional help. Many online writing firms offer custom research paper writing services. They provide high-quality research papers crafted by professional writers with expertise in psychology. Nonetheless, before choosing an online writing service, ensure they're reputable and reliable.
If you consider using an online writing service, you may be required to pay for the research paper. The cost will depend on several factors, including the paper's length, complexity, and urgency. You should also evaluate the reputation and reliability of the writing service before making any payment.
Summing up
Writing a psychology research paper can be a challenging but rewarding experience. By following the steps outlined in this guide, you can produce a quality paper that meets all course requirements and impresses your instructor. Remember to choose an exciting topic, plan your research carefully, and use reliable sources. Also, don't forget to edit and proofread your paper before submitting it. Look for errors in spelling, grammar, punctuation, and formatting. Ensure that your essay is formatted correctly and follows the guidelines provided by your instructor. If you need additional help, you can consider using reliable online writing services. Thank you for reading our article, and good luck writing your psychology research paper!