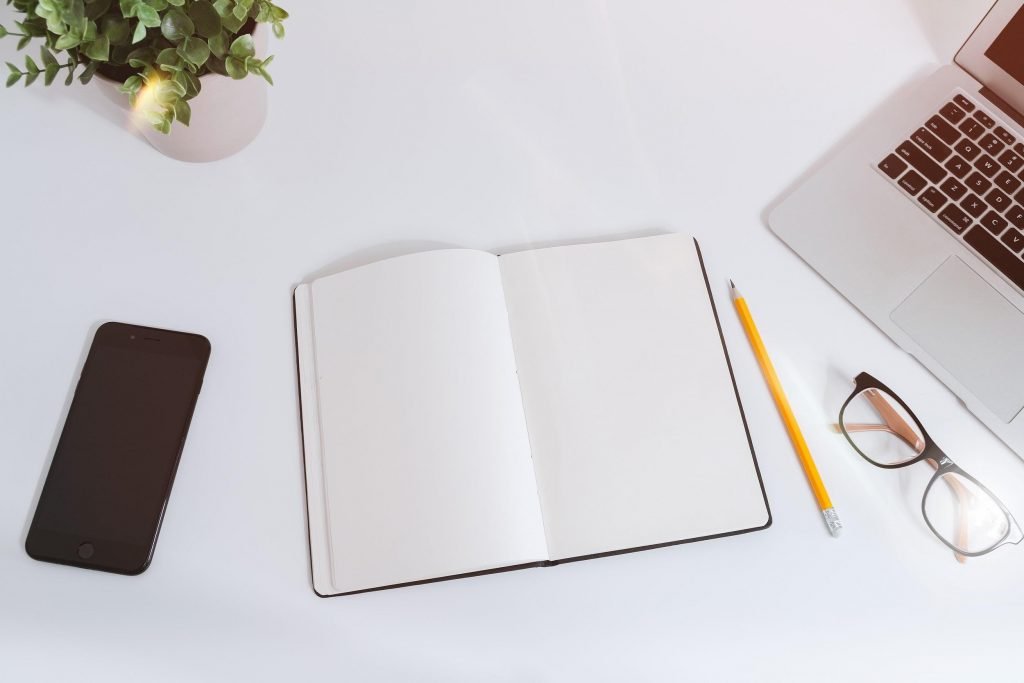 If you are wondering about your admission to college but do not yet have enough money to afford the tuition fees, it is the right time to put some effort into writing a scholarship essay. Getting financial aid from the university would undoubtedly make your academic and personal life considerably easier, but you might be feeling anxious trying to figure out how to write an outstanding essay that will land you a scholarship.
Your fears are reasonable since you only have one shot to impress the committee members and make them believe that you deserve the scholarship. It is especially important that your text is convincing, rhetorically appealing, and follows the appropriate scholarship essay format. Since your primary goal is to persuade the college board that you are the perfect candidate for the grant, it's imperative that you establish your strong points right from the start.
Luckily, there is no need to worry too much. This guide on how to write an effective scholarship essay could be your ticket to a bright future in a university or college. Follow these steps, and you will easily craft an outstanding essay.
Where do I start?
Common scholarship essay tips tell you to prepare all the information and sort your thoughts out into one cohesive story. Additionally, emphasize how much thought you have to put into choosing the structure of the essay and what arguments you are going to present. For that purpose, it is crucial to write a scholarship essay outline with the notes which will serve as your personal guide through the structure.
Another significant piece of advice is to start writing as soon as possible, mainly because you have to make sure that nothing will get in the way and that you have enough time before the deadline. Besides, you will also need to revise your essay to be confident that the final version is polished and ready for submission.
Now that you are ready to start working on your essay, it is the right time to check all the requirements of the scholarship you are aiming for to make your paper corresponds to the demands of a university or college. Make sure that you are eligible for the scholarship and know the criteria for admission. All in all, you have to pull yourself together and consider all the essential writing and technical elements to create an excellent piece of writing.
First steps
As for initial preparation, you have to make the outline which will coincide with the admission instructions. Specifically, your scholarship application essay should have a clear structure where each section addresses the requirements of the committee. The first part should have the attention-grabber, or "hook", which will convince the college board to continue reading your essay. This element should be located right at the beginning of the text. The introduction should also briefly describe what you are going to convey in your essay. However, the most significant part of your intro is a thesis statement that clearly declares your goal and briefly describes the reasons why this intention is justified.
Since your objective is to receive the scholarship, emphasize your strengths and demonstrate that you meet the requirements and fit the idea of a diligent student. The primary purpose of the introduction is to present your reasoning for being the right choice for the university to invest in. Meanwhile, in the following body paragraphs and conclusion, you will reinforce the idea that your skills and proficiency meet the demands of their educational establishment. In terms of structure, your introduction plays the most crucial role in the rhetorical effectiveness and engagement of the reader.
Know your reader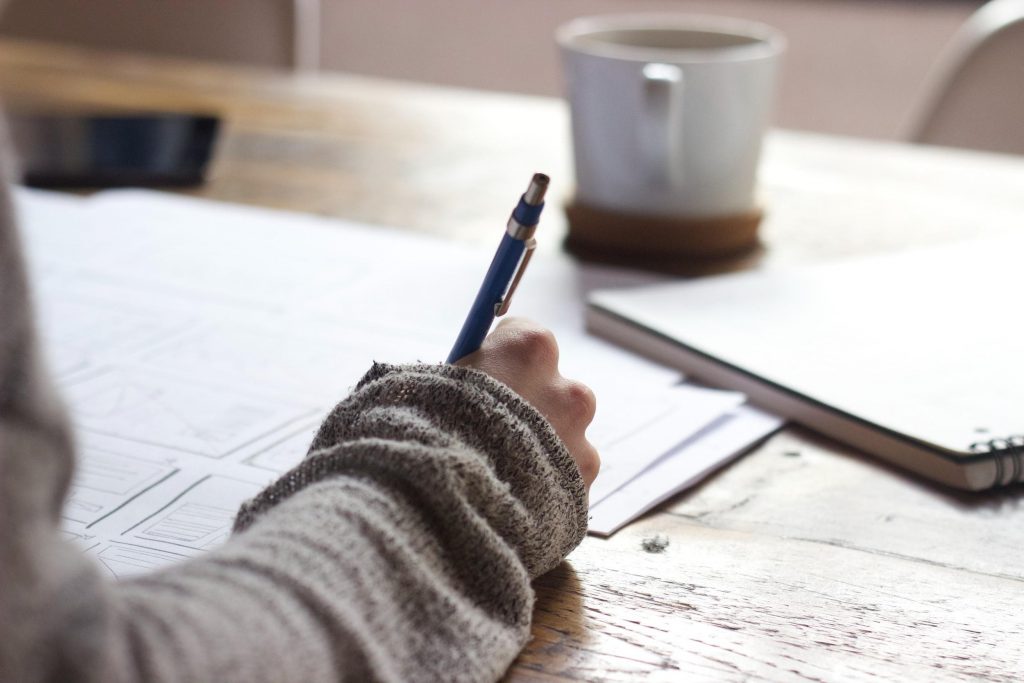 To convey your arguments persuasively, you should be aware of the audience reading them. You have to make sure that the committee members reviewing your scholarship application essay will have the right impression about you. Moreover, it is crucial that they understand your statements. You should be concise with the wording and avoid the use of an informal tone. Also, your arguments must appeal directly to the people who will decide whether or not to grant you the scholarship. After all, the committee will discuss your profile as a whole, considering your arguments rather than your essay alone and how it was written.
Finding the right approach to the admission board is a complicated task because they review hundreds of essays before reaching a consensus. You have to strike them with your personality, emotional message, and logical reasoning, and your main goal is to highlight your application among all the others competing. In this regard, try to express your genuine personality and prove that you are a worthy candidate for the scholarship. Hence, you need to concentrate on the people who are going to read the essay and write it in such a way that it takes their job position into account.
Make sure that your story is exciting
Like any personal piece of writing, a scholarship essay should engage the readers and keep them interested in your story. To make this happen, you have to compose your story appropriately to evoke genuine emotions. The essay should also touch upon an interesting topic, lest the audience loses interest in reading it and fail to relate to your story. Choose a universal topic that will appeal to anybody regardless of age, profession, or background.
Moreover, with the right approach to the subject and your arguments in the story, you can impress the committee with your writing skills and your ability to convey your thoughts effectively. If you manage to make the right impression, this factor alone could be decisive for your admission. Remember that your essay must be linked to the major that you are applying to, as the members of the committee should recognize that you have the motivation, passion, and life experience in your future area of study. As long as you are genuinely interested in what you are writing about, the story will both be exciting and reflect your motivation clearly.
Choose the right tone
Besides enriching your story with real-life examples, you should consistently use one particular tone in your essay. The most important notion is to maintain the formal vocabulary and to do so without sounding boring, a delicate balancing act in and of itself. You should carefully come up with a language that is both academic and emotional.
Another thing to keep in mind is to avoid appearing desperate to get the scholarship, and instead prove that you deserve it due to your skills and strengths. The committee should feel your energy in order to realize the heights of your enthusiasm about studying. With a genuine approach to the story and tone, you can convey your ambitions and willingness to pursue your goals.
Another piece of advice is to have a positive mood from the beginning until the end of the essay. You should start by inspiring the readers and sharing your good vibes. Thus, keep up the same energy throughout the essay to provide a consistent tone of optimism and belief in self-improvement.
Edit, proofread, repeat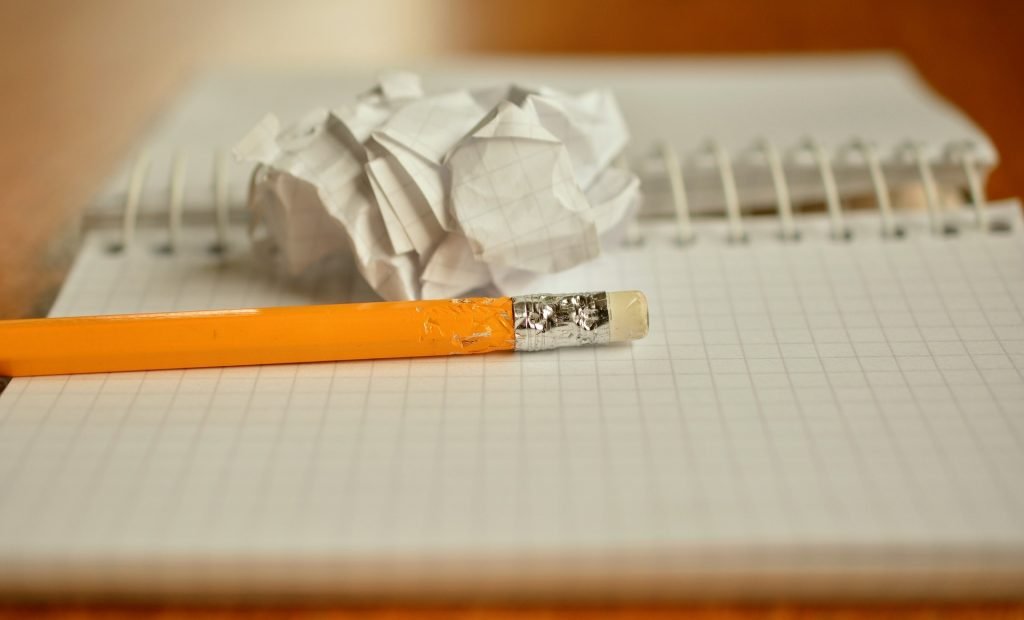 The last thing you want is having your essay full of grammar and punctuation mistakes. After writing the first draft, you will likely have numerous ideas that you want to add or change. After revising the draft, there will be other things that you would want to edit. Take your time and don't rush to submit the essay as soon as possible just to be the first one to do so.
The most important thing is the quality of your essay rather than its fast submission. Proofread your paper several times. You can even ask one of your friends to go through it. A fresh look at a text is always a great idea because you might be tired of reading one essay over and over again while another reader might be able to point out something that you have missed.
The only rock-solid way to assure the quality of your college scholarship essay is to review the text as many times as you need to make it perfect. After multiple revisions, proofreadings, and a fresh look at it by a friend, you might finally realize that you gave your best to this essay.
Final touches
If you are still feeling the pressure or are weighed down by anxieties that your essay may not be good enough, you can check out any other scholarship essay template on the internet to find an appropriate sample. Looking at papers written by others will give you an idea about the dos and don'ts in pieces of text like this. In addition, don't forget to double-check the college requirements to make sure that you are eligible to receive financial aid and that your essay reflects it.
This guide explains all the significant aspects of writing a scholarship essay to make you more confident about the end-result. Let us briefly repeat all the steps:
Pay attention to the structure of the text and how smoothly and organically you have implemented your arguments.

Select the right tone and provide your own experience to make the essay consistent and convincing.

Your story must be exciting and illustrate your devotion to the major that you are applying to.

Make sure that your essay is free of errors and meets the expectations of the committee.
That's it! don't be afraid to start writing your scholarship essay. With these tips, you have all the chances to make it right.